Anne Waldman, born April 2, 1945, is (those magical numbers!) 69 years old today!

For all your Anne Waldman needs go to Anne Waldman dot org, the official web-site for all things Anne Waldman

(though, first, check out our previous birthday postings – here, here and here)



We, at the Allen Ginsberg Project, choose to spotlight today, her 2009 Penguin volume – Manatee/Humanity  ("a research project, a documentary project, it's actually a whole book") and her reading from and presentation of it for the Academy of American Poets, a couple of months back, as part of their "Poet-to-Poet" educational project for (oh yes, it's that time of the year again – April! – just the perfect timing for..) National Poetry Month!
Here's Anne, shortly after its publication, introduced by Robert Polito (and in collaboration with her son, Ambrose Bye), reading from the book at The New School


Here's Anne being interviewed by Leonard Schwartz  in 2010 about the book  (audio here – transcription of the audio here)

Anne and Ambrose are interviewed (together) here – "I think the anaphoric litany section with the recording of the manatee song and with Ambrose's own vocals at the end actualizes this magic of wedded brain waves and when Ambrose would do this live, I felt called to respond in kind…" Anne declares.
 "I agree", says Ambrose,  "it happens in the live performance".

Here's a couple of random (You Tube) live performances (one with, and one without, Ambrose's participation) – here, and here.

Here's the text of the opening section  ("..the manatee has no natural enemies but unnatural man/the manatee is constantly threatened by unatural man unnaturally..")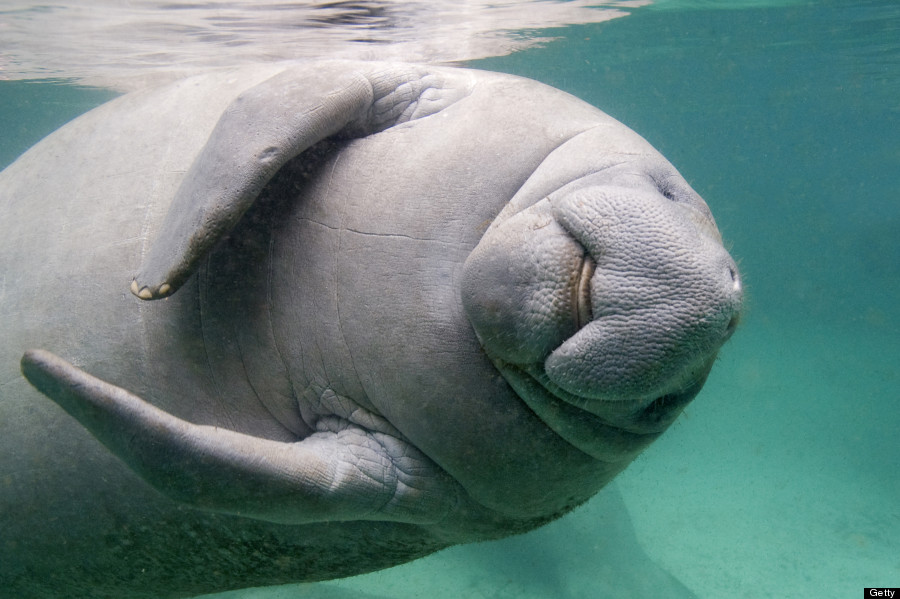 Gossamurmur  (2013) is the most recent of Anne's Penguin titles




but Manitee/Humanity and Gossamurmur are just two of  "more than forty collections of poetry and poetics" from an energetic, energizing,  and seemingly-inexhaustible voice.

More "live" Anne? – Anne Waldman's Pennsound page can be accessed here.

Happy Birthday, Anne!   "making the world safe for poetry"