Published this past Tuesday in the UK by Penguin and this coming Thursday in the US by Da Capo Press, and edited by respected Beat scholar, Todd Tietchen – The Haunted Life – a previously-unpublished, only-recently rediscovered, short (19,ooo word) novella by Jack Kerouac seventy years after it was written, finally gets to see the light of day.
Written when he was only twenty-two and attending Columbia, lost almost immediately (Kerouac left his only hand-written final draft in a New York taxi-cab), re-surfacing thirteen years later in a Columbia University dormitory, and then in 2002 on the auction block at Sotheby's, post-The Town and the City, pre-On The Road, The Haunted Life has had an unsual (to say the least) progress to publication.
As Penguin publicity proudly declare it – Now, 70 years after Kerouac wrote it, his second novel will be published for the first time…"
The Haunted Life was originally conceived as part of a longer work (tentatively titled An American Passed Here, the coming-of-age story of  (Kerouac-surrogate) "Peter Martin" in the fictional town of "Galloway" (based, recognizeably, on Lowell).
The novella is rounded out, in this edition, by sketches, notes and observations kept during the time of its composition, and with a revealing selection of correspondence between Kerouac and his father, Leo.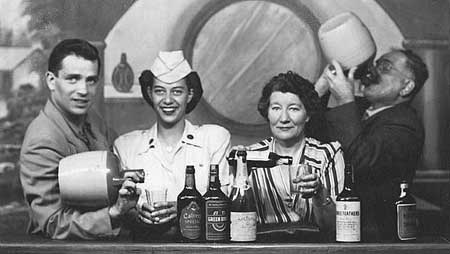 It's a little ahead of time (his birthday is actually next Wednesday) but, not coincidentally, this weekend sees, once again, the annual Lowell Celebrates Jack Kerouac celebrations, leading off with an event tonight, "Happy Birthday, Jack", at the Zeitgeist Gallery on Market Street (in conjunction with "You Don't Know Jack", a show combining Kerouac and JFK, presently up on their walls). Saturday (tomorrow) is the main day, starting off with a tour of Lowell High School in the morning, and featuring, in the afternoon, "The Millennial Generation Meets the Beat Generation" – a panel discussion with Jay Atkinson, the author of the Kerouac-inspired, updated, American odyssey, Paradise Road,  and students of his from Boston University (the focus there will be on Kerouac's relevance – "the enduring appeal of Kerouac and his work among a new generation of readers"). Beat legend, David Amram will be present, as he will be for the rest of the festival, closing down Saturday night's festivities with music and improvisation at The Athenian Corner (also on Market Street).
A fine time, assuredly, will be had by all.
On Thursday, Todd Tietchen will be speaking on The Haunted Life at the LTC Meeting Room, 246 Market Street.
Announcing the digitalization of The Partisan Review. The always-informative Hyperallergic has more on this. Alison Colbert's 1971 interview with Allen can now be read, in its entirety, on line. For more of Allen in its pages see here
"This may seem incredible, but Allen Ginsberg had a magnificent body". The quote is from Inge Feltrinelli, widow of Italian publisher Giangiacomo Feltrinelli, and, prior to that union, (as Inge Schoenthal),noted photographer/photojournalist in her own right.
Here (by way of proof?) her shot (from 1963) of Allen and the poet Edoardo Sanguineti
Here's another of Schoenthal-Feltrinelli's Ginsberg-Sanguineti pictures (Allen, clothed this time).
For an illuminating interview and recollections from the photographer, see here
Currently up at the Utah State University's Nora Eccles Harrison Museum of Art  (and highly-recommended) – "Nobody  Goes Home Sad – Photographs of the "Six Gallery" Poets 1956-2000. Walter Lehrman's digitally restored prints and John Suiter's more recent images. For more about that show (up until March 14) see here
We'll conclude with another photograph, Beth Vail's photo of the late Robert LaVigne, taken only last year.
and with this heart-felt call to another recently-deceased, Diane Di Prima on the late great Amiri Baraka  (" (& don't kid yourself, /Ginsberg/it's all of it/gonna be lost)")